We are proud to offer an extensive faculty of highly-qualified and caring teachers. Every studio teacher has been trained in our methods and principles. The studio staff is experienced in all areas of dance and continues to further their education in new styles and methods of teaching.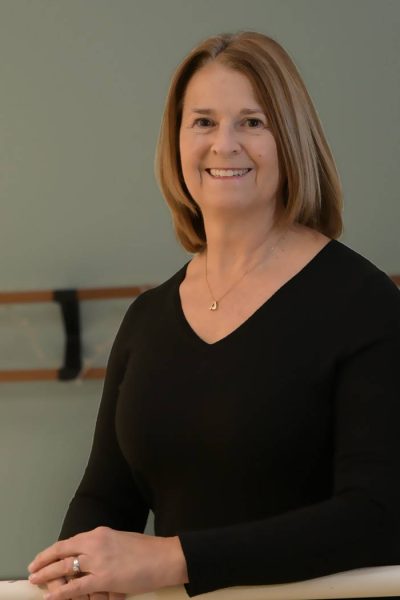 Debra Collier, MDE
Instructor
Miss Deb's fourth grade dream of opening a studio where she could continue sharing her love of dance became a reality in 1977 after she moved to Warsaw with her husband. For over 40 years she has shared her passion with her students and has enjoyed seeing second and third generations join our studio family. From choreographing for the studio's Dance Etc. performance group to inspiring students with the beauty of ballet and everything in between, Miss Deb still loves every moment with her students.
As a member of the Chicago National Association of Dance Masters, Deb received master certification from CNADM after completion of a required research paper and requisite hours of training. Following five years as Principal and three years as President-Elect, Deb was named CNADM President in August of 2010. During her three-year term, she was responsible for the organization's 100th-year celebration in addition to her regular duties. Miss Deb was the founder of Class Act Dance Troupe, desiring to provide opportunities for her students to share their excitement for dance with our community.
From going to her very first class with a neighborhood friend in Zionsville, Indiana to opening her studio as a newlywed, and now sharing dance with her beautiful granddaughter, Deb's life has been filled with the joy of dance.  Her experience and love for her students are second to none.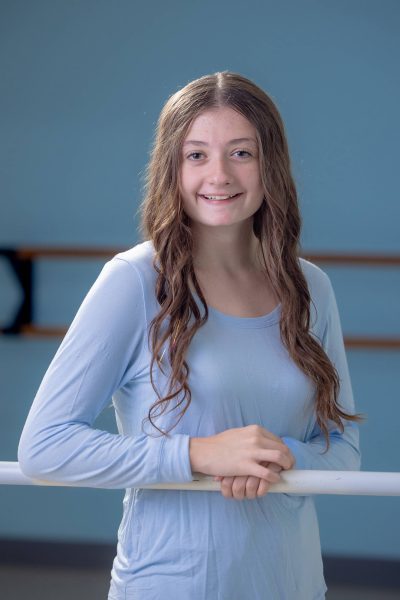 Miss Emma was raised in Warsaw where she started her dance journey at DCSD.  She also continues to further her education through CNADM, where she was the recent recipient of a scholarship to Oklahoma City University's Dance Advantage Workshop through her participation in the CNADM College & Careers Fair.  She has also participated in two of the CNADM Pre-Professional workshops designed for dancers interested in pursuing a career in the field.
Miss Emma is a member of Class Act Dance Troupe where she has participated in many local performances, as well as regional competitions. She has traveled to perform for the Harlem Globetrotters, to the Michigan International Speedway to perform for NASCAR, and for the Ft. Wayne Mad Ants basketball team.  Her performance experience will be a great asset to her students.
While she likes to have fun, Emma also loves to watch dancers improve their technique in each class they attend. She has felt her own confidence grow through dance and can't wait to share that experience with other students!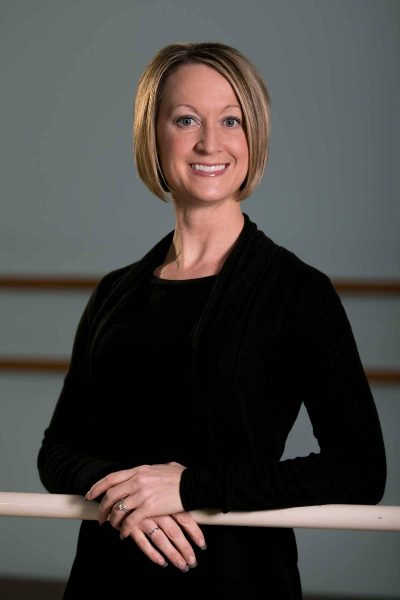 Kristina Collier, MDE
Instructor
Miss Kristina grew up dancing at the studio. She received her Master Dance Educator accreditation through the Chicago National Association of Dance Masters and was honored as CNADM's member of the year in 2014. Miss Kristina instructs numerous workshops throughout the community as part of the studio's Community Outreach Program and she is also a director of Class Act Dance Troupe.
She loves teaching all ages, especially the littles and their growing, inquisitive spirit.  She created our Mommy & Me and independent Tiny Twos classes!
Miss Kristina developed an interest in women's health and is certified to teach Dancing for Birth, which is designed for pregnant and postpartum women, to ease labor, delivery, and the physical and mental healing post-pregnancy.
She loves to see her students grow, not just as dancers, but as people. She believes each dancer has a gift to offer and is excited to see what their gift is! Outside of dance, she loves donuts, coffee, and time with her husband and little girl!
Katie Jones
Office Director
Miss Katie started dancing at our studio in 2014 while she continued as the Creative Arts Director of Restored to Glory dance company based in Leo, Indiana.  She had been teaching for RTG since 2002, where her creativity found its voice.  We are excited to have Katie bringing her experience and passion for dance to our studio!
Miss Katie received a Bachelor of Science degree in music from Taylor University and studied Music Therapy at Indiana University-Purdue University Ft. Wayne.  She utilizes this training to enhance her dance classes and also as the dance team leader at The Ruwm church.
Miss Katie joined our office staff in 2022 and is excited to be returning to the classroom as a member of our faculty as well.  She is eager to share her experience and passion for dance with our students and looks forward to helping children find their own joy through dance.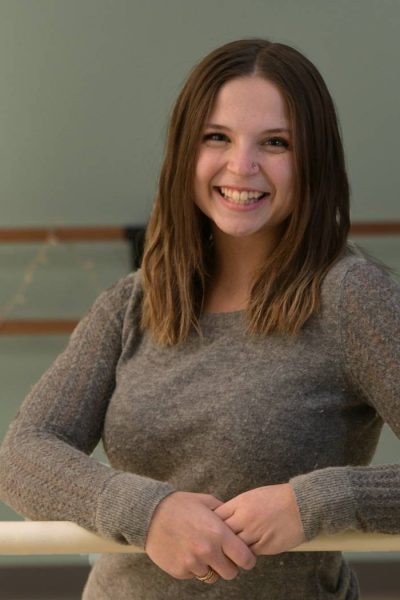 Miss Claire was born and raised right here in Warsaw, Indiana! She began dancing at the studio when she was eight years old and fell in love with the movement and artistry. She is fun-loving and energetic, and if you know Claire, you know you'll hardly ever see her without a coffee in hand!
Miss Claire performed with Class Act Dance Troupe for seven seasons and even had the opportunity to perform at Disney World. She enjoys working with the troupe and has provided award-winning choreography for the performance company.
She enjoys her continuous training through CNADM as she works toward her next level of certification. As a teacher at the studio, she has been instrumental in expanding our Hip Hop and Modern programs. Her love for dance and inspiring others shines through in all she does. She's a coffee, food, and chocolate enthusiast who loves her career and believes she's exactly where she belongs!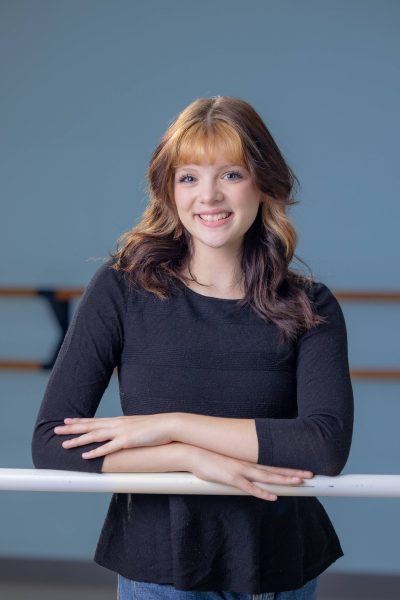 Miss Annabel first joined our studio as a Tiny Tot student and has grown into an accomplished dancer and role model for our younger students.  She was a class demonstrator for many years and recently completed our Teaching Assistant program, working with students from our Tiny Twos to teens.
Miss Annabel has been a member of Class Act Dance Troupe for numerous seasons where she has had the opportunity to learn from a variety of choreographers and has participated in many local performances, as well as regional competitions.
Miss Annabel expands her training by attending CNADM each season.  The educational focus of CNADM has exposed her to a wide variety of dance styles and choreographic influences with her favorites including Jeremy Plummer, Suavé, and Josh Manculich.
Miss Annabel's enthusiasm for dance is wonderfully inviting to young dancers and she is excited to share her love of dance with her students!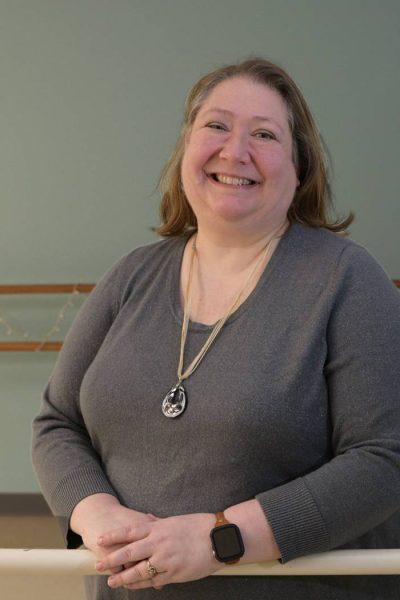 Tammy Seibold, MDE
Instructor
Miss Tammy is a lifetime resident of Warsaw who began her dance journey at the age of six. She has wonderful memories of growing up at the studio. Although she attended Grace College to study elementary education, it wasn't long before she realized her heart was in the dance classroom. She received her Master Dance Educator certification in 2013 through the Chicago National Association of Dance Masters.
Miss Tammy has been a director of Class Act Dance Troupe since 1992 and oversees the troupe's community presentations and annual performance. A true Disney fan, she loves when the troupe travels to Orlando to perform at her favorite place! Combining time with her husband, Chris, and sons, Trenton and Ryan, with her dancers at Disney World is sheer joy to her!
Miss Tammy loves to see her students' confidence blossom and realize the joy to be found in dance.  After three decades of teaching, surrounded by her students is still her favorite place to be.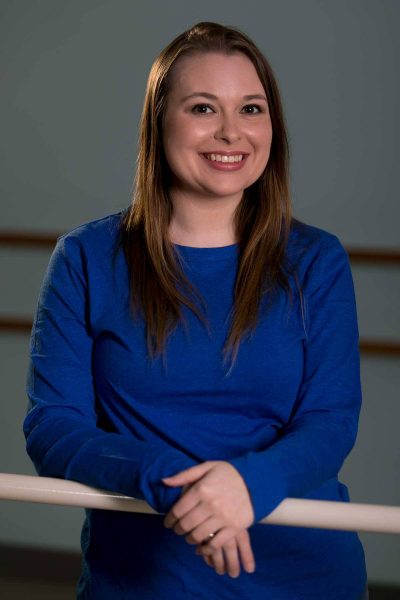 Miss Ashley is the friendly face behind the front desk in the evenings! She started dancing at the studio at the age of four and continued until graduating in 2013 from Warsaw Community High School. She has "behind the scenes" experience from her years as a student and performer, and is always happy to share her knowledge with DCSD parents and students.
Ashley has an Associate degree in Business Administration and is currently pursuing a Bachelor of Science degree in  Accounting at Purdue University Fort Wayne. She has two beloved golden retrievers named Rayah and Percy who love to play fetch. Ashley enjoys playing video games and reading in her free time. If you have a question about the studio or even if you just need a band-aid, she is always here to help!
More Information
Helpful Links & Resources