A Relaxed Atmosphere Where Everyone Is Accepted
Join us for our new Line Dancing class! This offers a fantastic opportunity to enjoy Line Dancing, regardless of your previous experience. Whether you're a complete beginner or have a dance background, Miss Claire will guide you through the steps to help you feel confident.
From classic country line dances to modern urban ones too, you'll enjoy great routines that will keep you on your toes. Line Dancing is a fantastic way to stay active and enjoy a fun activity that will leave you feeling energized and uplifted.
Our six-week Line Dancing class is $75.  So, grab your comfy dancing shoes and join us for an unforgettable journey into the world of Line Dancing. Space is limited, so sign up today and get ready to move to the beat!
Benefits of this Class
Improved coordination and balance
Experience a new creative outlet
An opportunity to build new social connections
A fun night for you!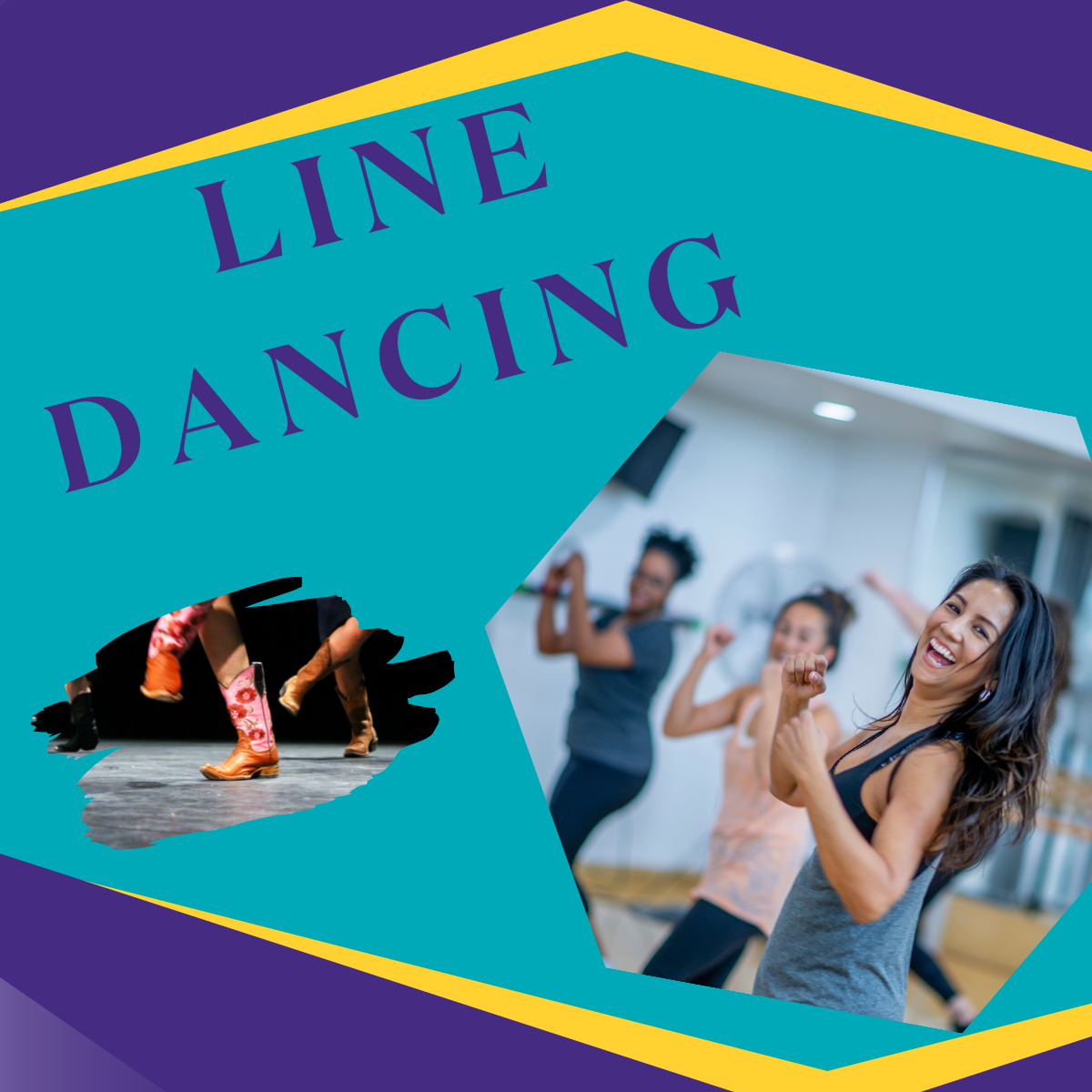 Line Dancing | Ages 16 and up • $75
Thursday
Session I
Not held on 10/19
7:45-8:30p
Start: 09/21/2023
End: 11/02/2023
7:45-8:30p
Start: 01/18/2024
End: 02/22/2024
Thursday
Session III
Not held on 3/28 or 4/4
7:45-8:30p
Start: 02/29/2024
End: 04/18/2024