DCSD Memorial Scholarships
Our scholarship program was developed in 2005 to offer opportunities to dance students ages 9-18 through financial assistance and also encourage students through the recognition of their abilities and achievements. The studio scholarships cover the tuition for one class for the following annual season. Application is distributed in November and recipients are announced the following March.
Our scholarships are offered in memory of students that were an important part of the studio yet were taken from us too soon.   Some were with us just a few short seasons; others spent the majority of their childhood here. From their smiles that warmed our hearts, to their spirits that touched us all, each is truly missed.  We are honored to grant scholarships in memory of DCSD students Kurt Engler, Emma Martin, Jacquline Egolf, Ashleigh Bruner, Melissa Eigenberg Vogt, Madison Shipley, Payton Slaymaker, Shay Dixon, and Lori Rigsby, as well as dance mom Cindy Crane.
Cindy Crane was an amazing person and a great supporter of our studio and dance troupe.  We honor her memory as a way to inspire others the way she inspired us.
Ashleigh Bruner was a student at the studio for six years. Although she was taken from us at a young age, her smile warmed the hearts of everyone who knew her.
Shay Dixon was a student and member of a Class Act Dance Troupe.  Watching Shay follow his dreams all the way through college and on to New York City brought us so much joy.  His beautiful heart is very missed.
Jacquline Egolf studied ballet during her time at the studio. She was a soft-spoken child whose tender spirit touched us all.
Melissa Eigenberg Vogt's beautiful smile lit up our stage for many years as a student, a member of Class Act Dance Troupe, and also a dance mom.  Sharing dance with her and then her daughter was a blessing to all of us.
Kurt Engler filled the room with wonderful energy and enthusiasm in our Boys' Jam classes.  He also performed in productions of An Enchanted Christmas.
Emma Martin's joy to perform at the recital endeared her to all who saw the smile that lit up her face. Her enduring spirit and courage have left a beautiful imprint in our memories and hearts.
Lori Rigsby was a student at the studio for ten years. She was a class demonstrator and member of Class Act Dance Troupe. Lori continued in dance after graduation and pursued teaching after moving to California. Her energetic personality and charisma always lit up the stage.
Madison Shipley was a student at the studio for 16 years, was a class demonstrator and member of Class Act Dance Troupe. Her joyful spirit and kind heart were a perfect fit for her career as a nurse.  Madison was a bright light for all of us.
Payton Slaymaker was a student at the studio for 8 years and was an inspiring member of our DCSD family and community.  She was a natural performer whose energetic spirit brought joy to every audience member.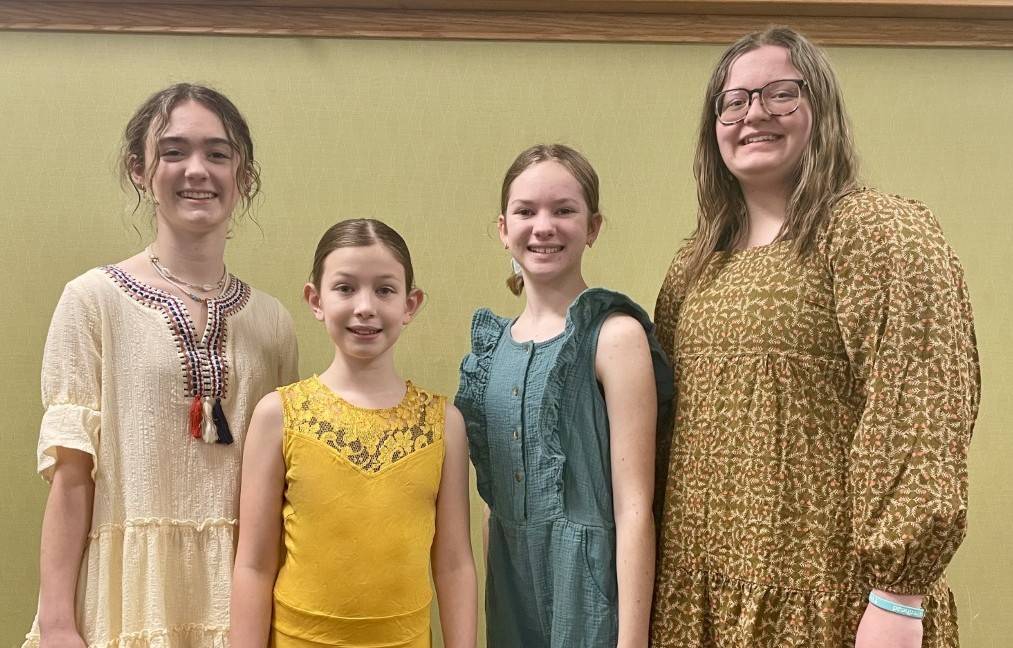 CNADM Scholarships
Chicago Association of Dance Masters annually awards up to 26 scholarships for their summer workshops.  These scholarships are available to CNADM members, and to students of CNADM members. In addition to member scholarships, eleven merit scholarships are awarded during the summer workshops based on a student's performance during the session.
Each merit scholarship covers registration fees for the Fall Workshop in November. Students are observed daily during their classes and are selected for merit scholarships based on attitude, etiquette, appearance, ability to work with others, proper use of time on and off the floor, ability to accept corrections and dance ability. We would like to congratulate the following DCSD students who received scholarships this season.
2023 CNADM Scholarship Recipients
Hailey Borsa
Makenna Miller
Brooklynn Rolston
UNITY Scholarships
UNITY is a non-profit coalition of dance education and associated organizations. It promotes cooperation and dialogue within the dance profession and speaks with a unified voice on dance education and dance-related issues.
UNITY offers scholarships to be awarded to dance educators and studio owners to help defray costs of continuing education in the field. These scholarships must be used for professional development as an educator or studio owner for teaching related or business development courses.
2023 UNITY Scholarship Recipient
Tammy Seibold
More Information
Helpful Links & Resources