Our hip hop dance class is a high-energy class while still providing a structured method of learning a variety of dance movements in a fun-filled and vibrant class environment. Each class begins with a warm-up filled with free-styling, stretching and conditioning, then moves into progressions across the floor and center floor choreography with popular hip hop steps from today's dance floors.
High-Energy, Creative, and Vibrant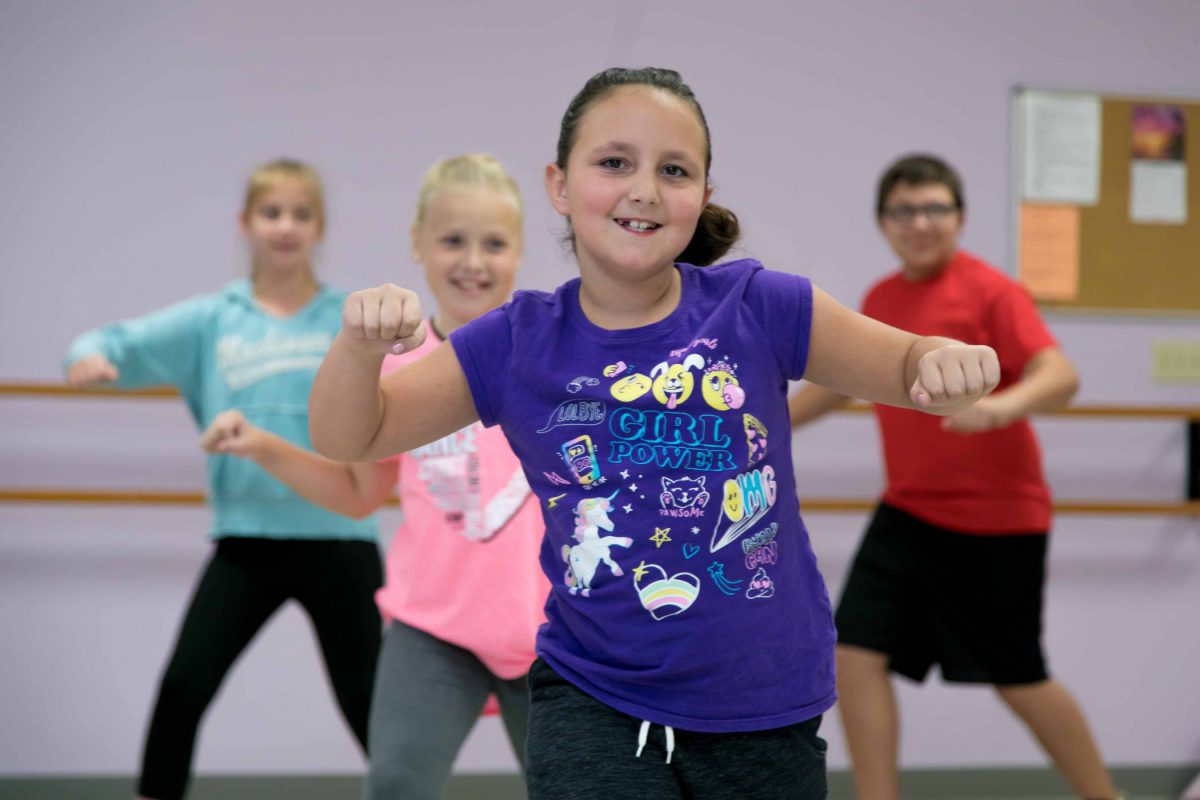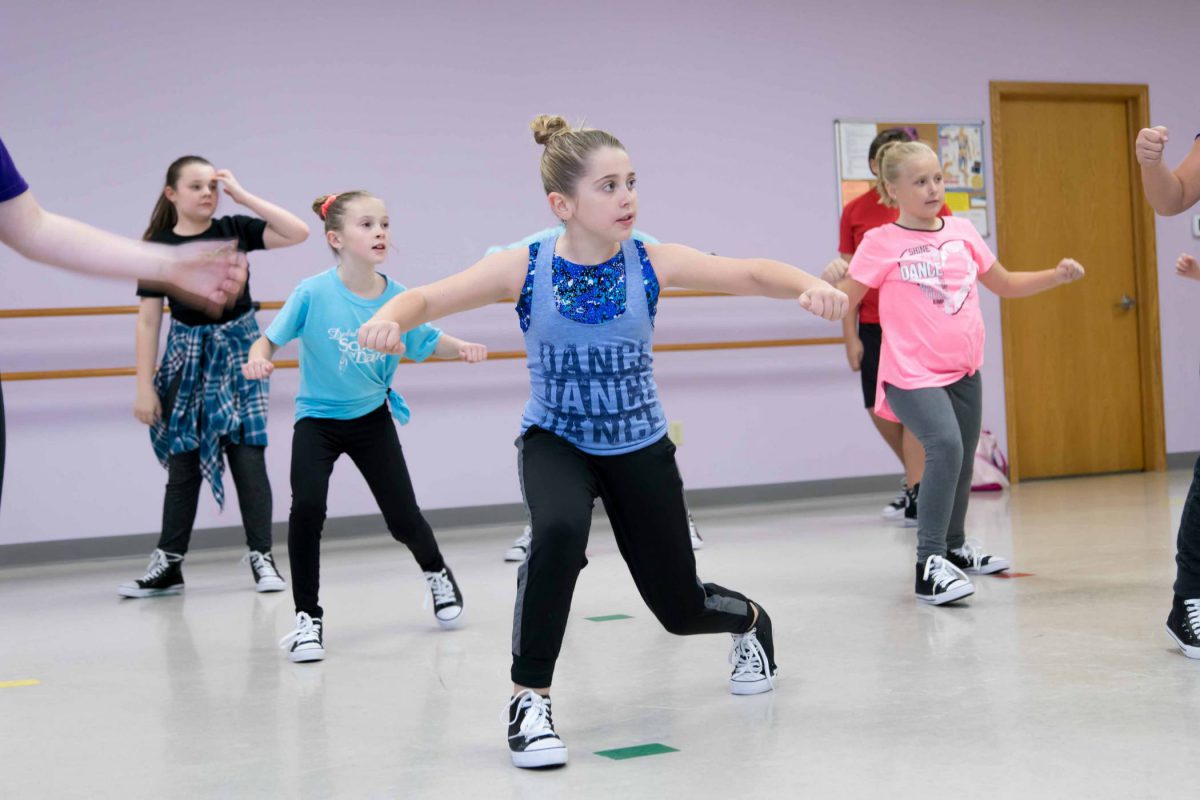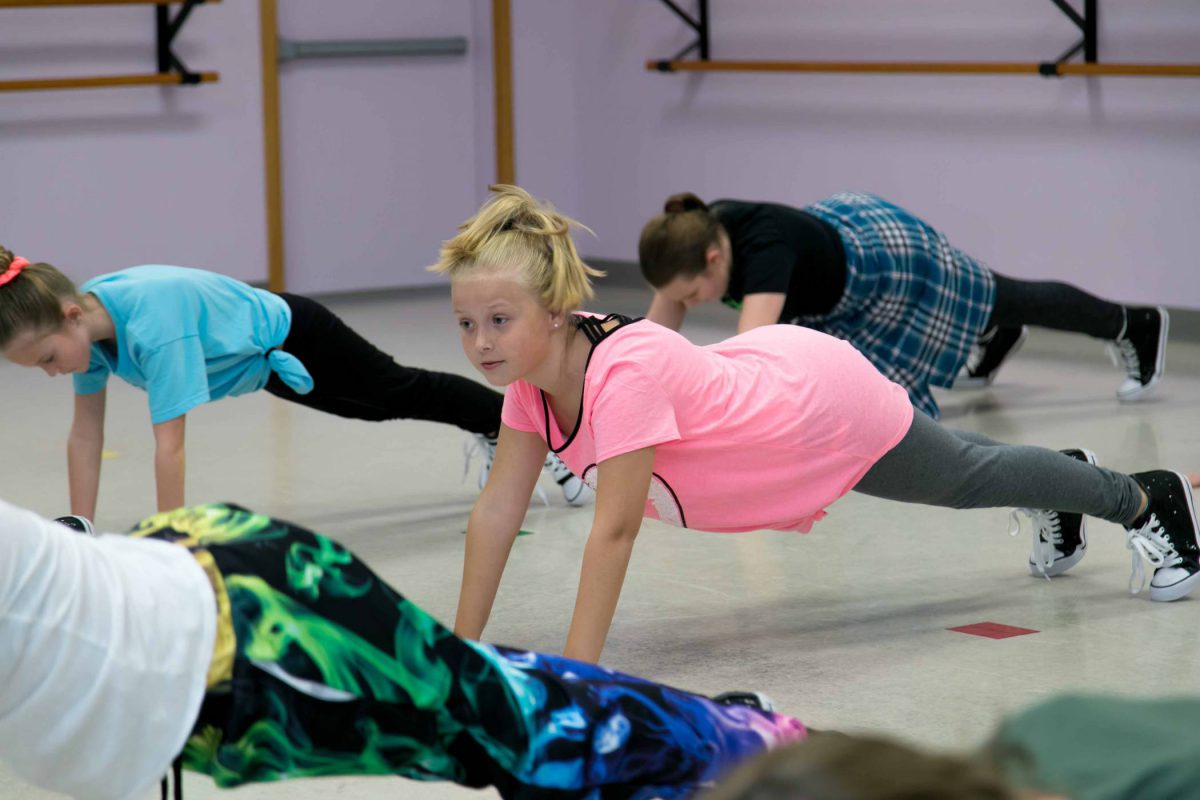 What to expect at hip hop dance class
Our hip hop dance classes are designed to combine a variety of hip hop styles and teach you or your child a new way to express yourselves. Our jazz/hip hop class, for ages 5 to 6, brings the best of both styles to make choreography attainable for young ages.  For ages 7 and up, our hip hop dance instructors incorporate both well-known and new dance styles like break dancing, popping, and tutting set to age-appropriate music.
Students in our jazz/hip hop class will utilize Prop Kits, filled with fun and exciting props to use throughout the season.  Each individualized Prop Kit will be marked with the student's name and used by that student only.  The kits are $22 and will be charged to the accounts of applicable families on September 1.  Prop Kits will be sent home with each student at the end of the season.
Each hip hop dance class is 45 minutes long.
If you or your child have prior hip hop dance experience, please call our studio at (574) 267-7055 to discuss class placement options.
If you are interested in you or your child attending a class that is full, please contact our office to be placed on a waiting list so we can notify you if an opening becomes available.
Benefits of this Class
Increased flexibility
Better balance and improved coordination
Muscle development
Builds self-confidence
Provides an outlet for artistic expression
Dawn C.
Mother
I love watching Hip Hop!
Available Classes
Jazz/Hip Hop
Monday
A351-1-23
Ages 5 to 7
6:30-7:15p
Start: 09/11/2023
End: 05/20/2024
Tuesday
C351-3-23
Ages 6 to 8
6:15-7p
Start: 09/05/2023
End: 05/21/2024
Wednesday
A351-2-23
Ages 5 to 7
6:45-7:30p
Start: 09/06/2023
End: 05/22/2024
Hip Hop | Ages 8 to 11
5:15-6p
Start: 09/05/2023
End: 05/21/2024
4:45-5:30p
Start: 09/07/2023
End: 05/23/2024
Experienced Students | Please contact our office regarding placement.
More Information
Ages & Other Classes