Tap is fun for both children and adults! Providing students with the opportunity to learn a variety of styles and techniques, tap is part of a well-rounded dance experience. This unique style of dance helps students understand and create different rhythms as they practice using their feet as percussive instruments.
Our tap dance classes are divided by age to ensure your child can enjoy learning at their ideal experience level. Our tap students will begin to learn basic rhythms taught through creative themes and activities before moving on to master more intricate, fast-paced combinations.
What Is Tap Dance?
Tap is a highly stylized dance form that includes variations known as Broadway, Buck, Hoofing, Rhythm, and Soft Shoe. Most people recognize tap dance from its percussive footwork, movements, and sounds that work together to create rhythmic patterns.
Students ages 5 to 7 will utilize Prop Kits, filled with fun and exciting props to use throughout the season.  Each individualized Prop Kit will be marked with the student's name and used by that student only.  The kits are $22 and will be charged to the accounts of applicable families on September 1.  Prop Kits will be sent home with each student at the end of the season.
The length of each tap class varies from 45 – 60 minutes based on ability level. If you or your child have prior dance experience, please call our studio at (574) 267-7055 to discuss placement options.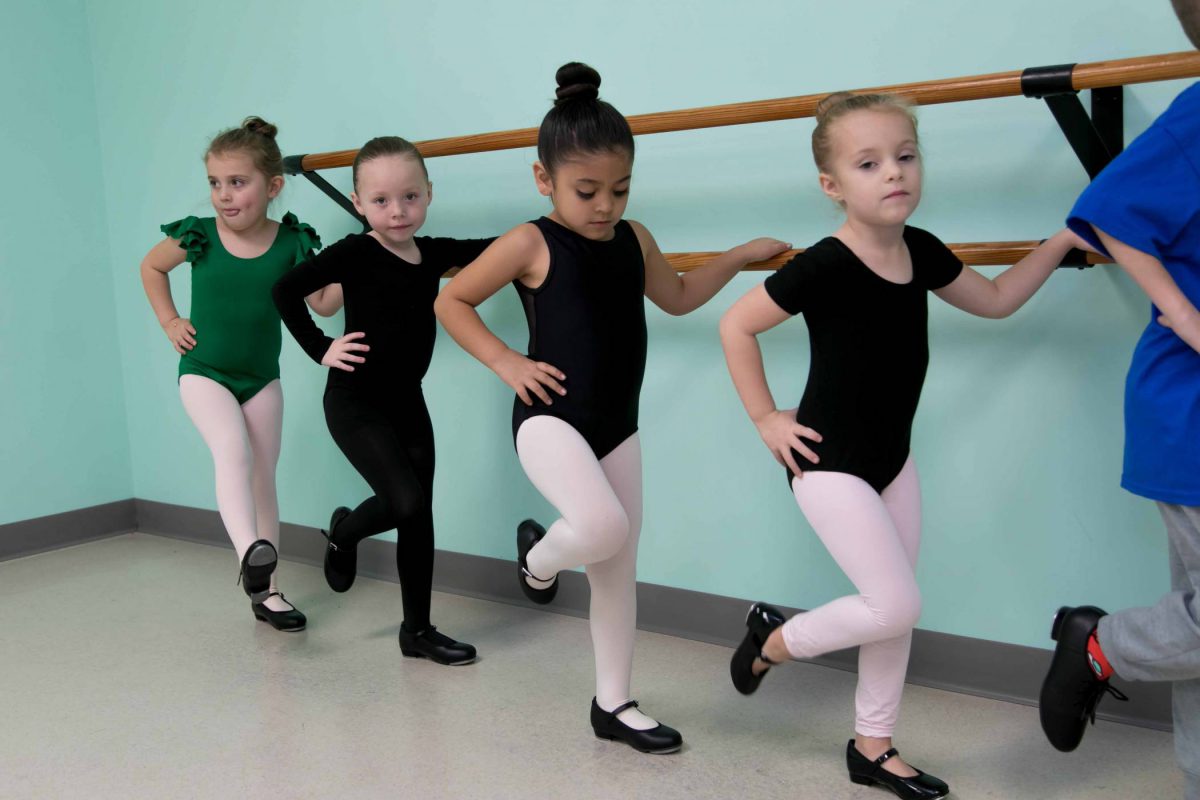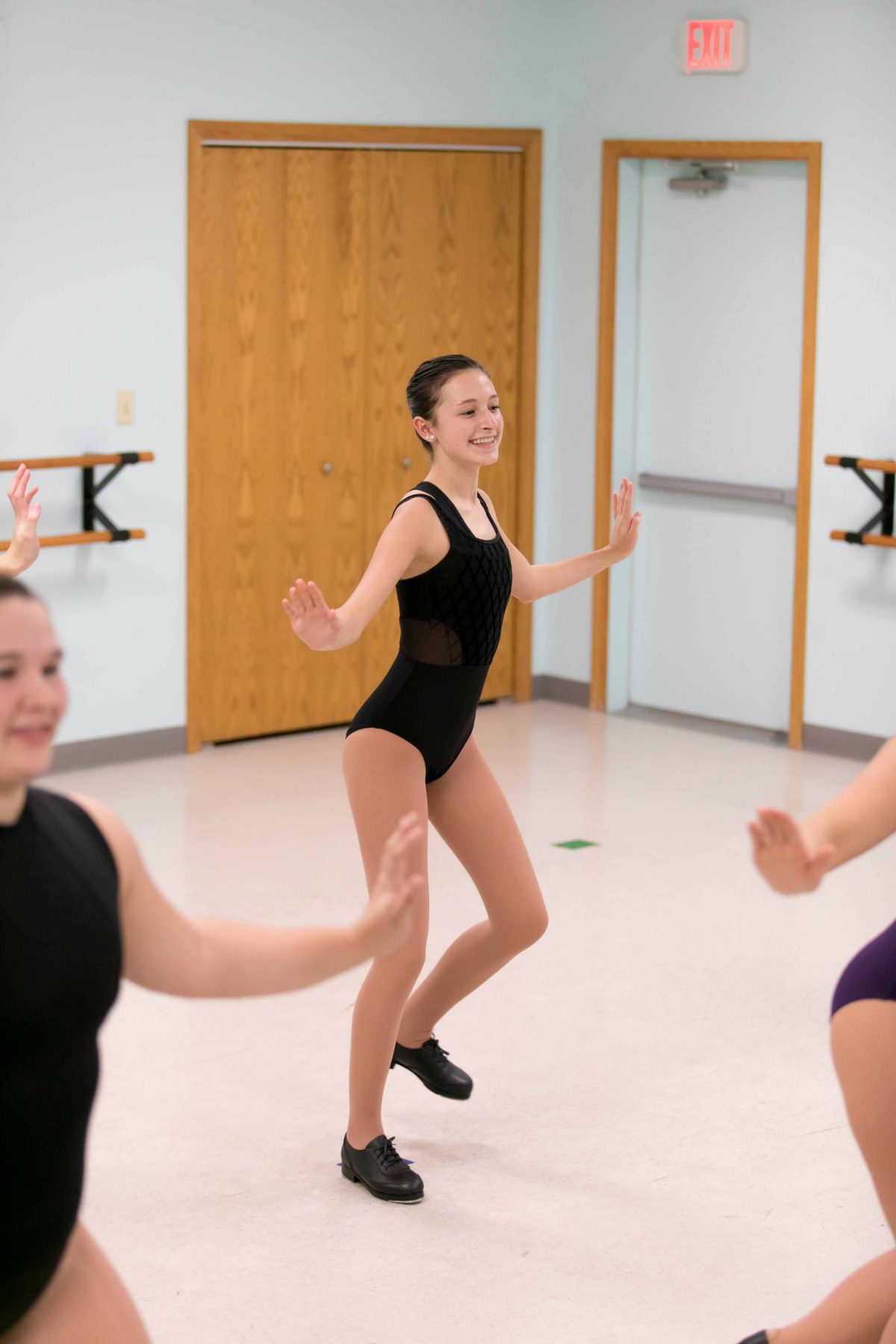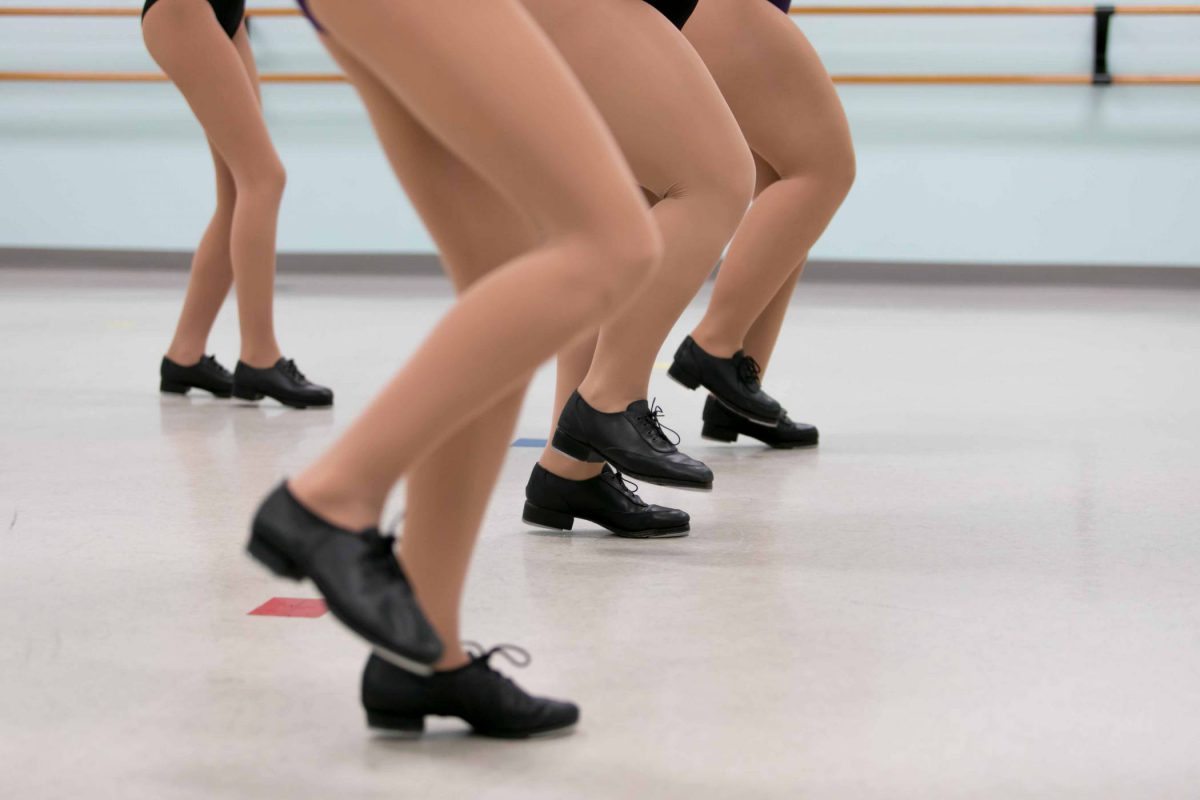 If you are interested in your child attending a class that is full, please contact our office to be placed on a waiting list so we can notify you if an opening becomes available.
Benefits of this Class
Tap dancing is a creative outlet for your child as they find their way to express themselves through dance
Development of improved balance and coordination
Increased sense of confidence, self-esteem, and independence in your child
Learning how to work together with their peers to learn and perform dance routines
Emily J.
Mother
My favorite style of dance is tap.  It encompasses many different styles.  I grew up watching classic musicals like 42nd Street and Singin' in the Rain.  But tap can also be modern. I love the combination of rhythm and athleticism.
Available Classes
Tap | Ages 5 to 7
5:15-6p
Start: 09/05/2023
End: 05/21/2024
4:30-5:15p
Start: 09/07/2023
End: 05/23/2024
6-6:45p
Start: 09/07/2023
End: 05/23/2024
Tap | Ages 8 to 11
6-6:45p
Start: 09/07/2023
End: 05/23/2024
Experienced Students | Please contact our office regarding placement.
More Information
Ages & Other Classes