Dance the evening away with your Frozen Friends or twirl through the castle at our Princess for a Day event!  All of our one-day events are filled with imagination to delight your dancer!
Each themed event will provide your child with a creative outlet of crafts, dancing, and so much more!  As they learn a dance to correspond with the theme, we'll transport them to a magical place of joy and movement.  Students are invited to dress up for each theme and our teaching faculty will be too! Register now to be a part of the fun!
Benefits of this Class
Builds self-confidence
Instills a love of movement
Development of social and emotional skills
Fosters creativity and imagination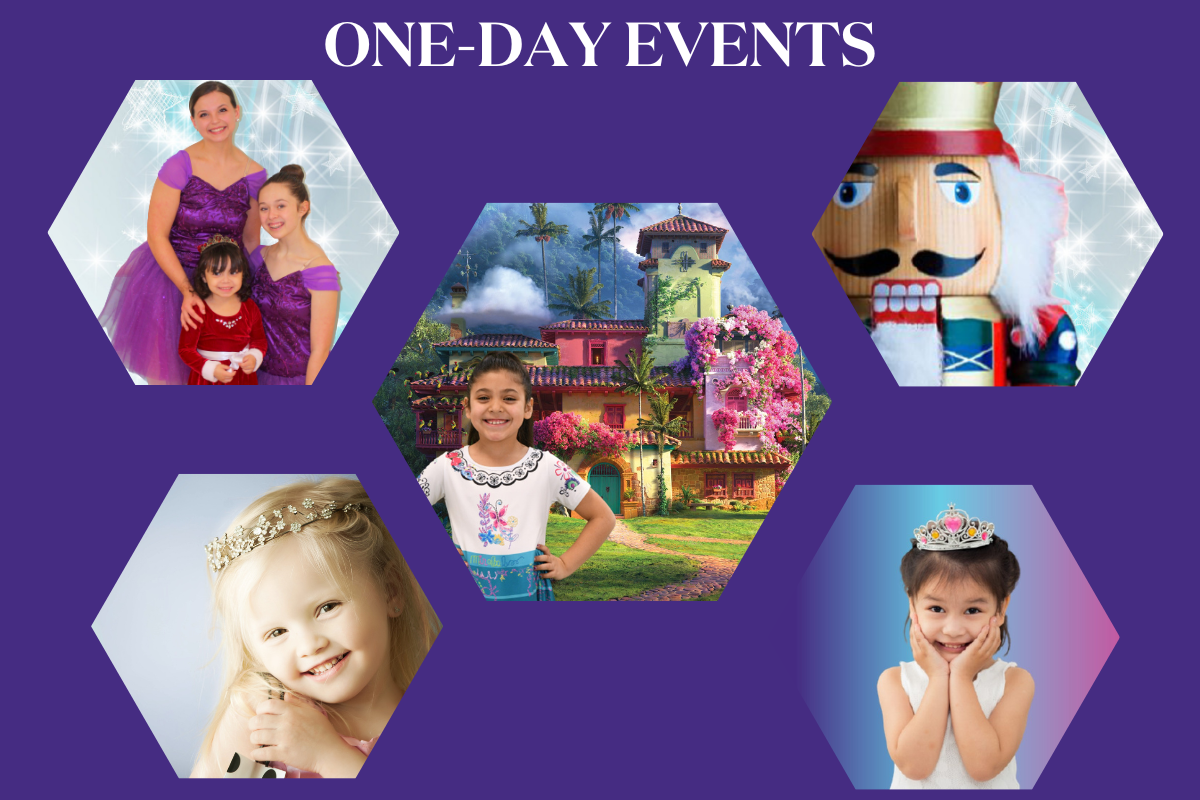 Available Classes
There are currently no classes scheduled, please contact us to let us know you are interested.