Pointe work can be beautiful, graceful. and elegant, but can also be difficult and dangerous if your child isn't ready. Whether your child is ready to start pointe work is not just a question of physical age or maturity.
There is no magic age, no perfect number of years of training that will ensure your child is ready for pointe work. Readiness for pointe is indicated by a combination of physical strength, control, and technique. Two students of the same age may take the exact same classes each year, yet one may be ready to progress to pointe before the other. This is completely natural!
Children grow at different rates and we treat each child as an individual, especially when considering if they are ready for pointe work. One of the most challenging jobs as a dance educator is to tell a young, eager student she is not yet ready for pointe. But there are times when that is the only responsible decision to make. Dancing on pointe at a young age before your child's bones are strong enough can result in sustaining permanent injuries to their feet.
At Debra Collier's School of Dance, we carefully evaluate students after they have regularly been attending ballet class twice a week for a full dance season.
The Elegance and Grace of Pointe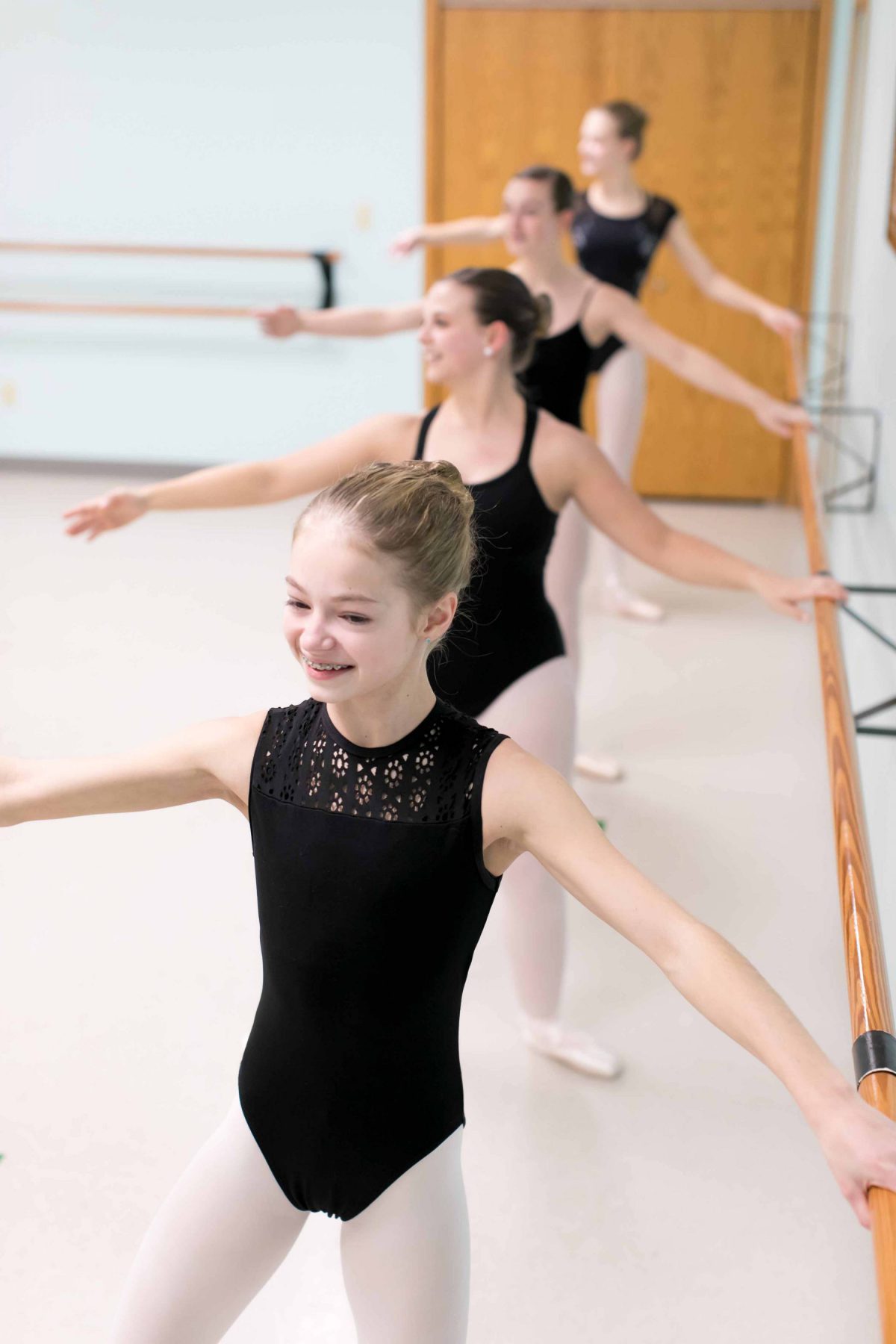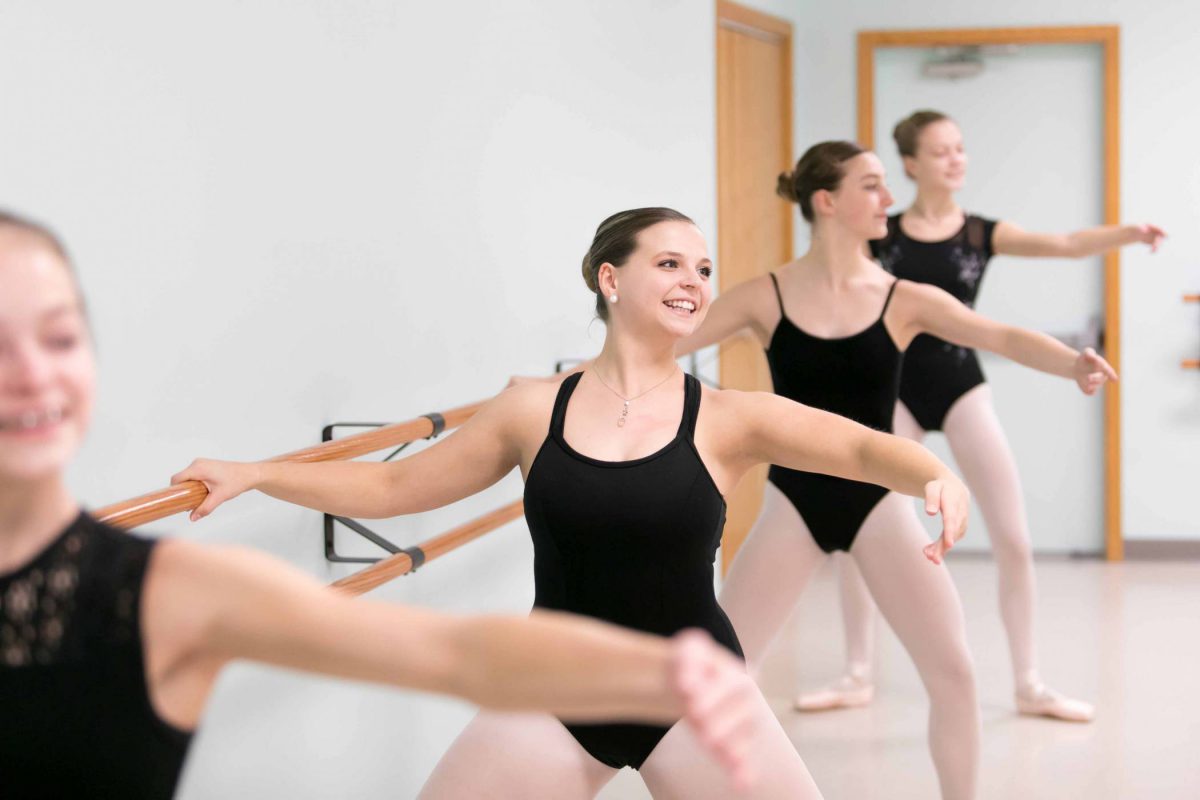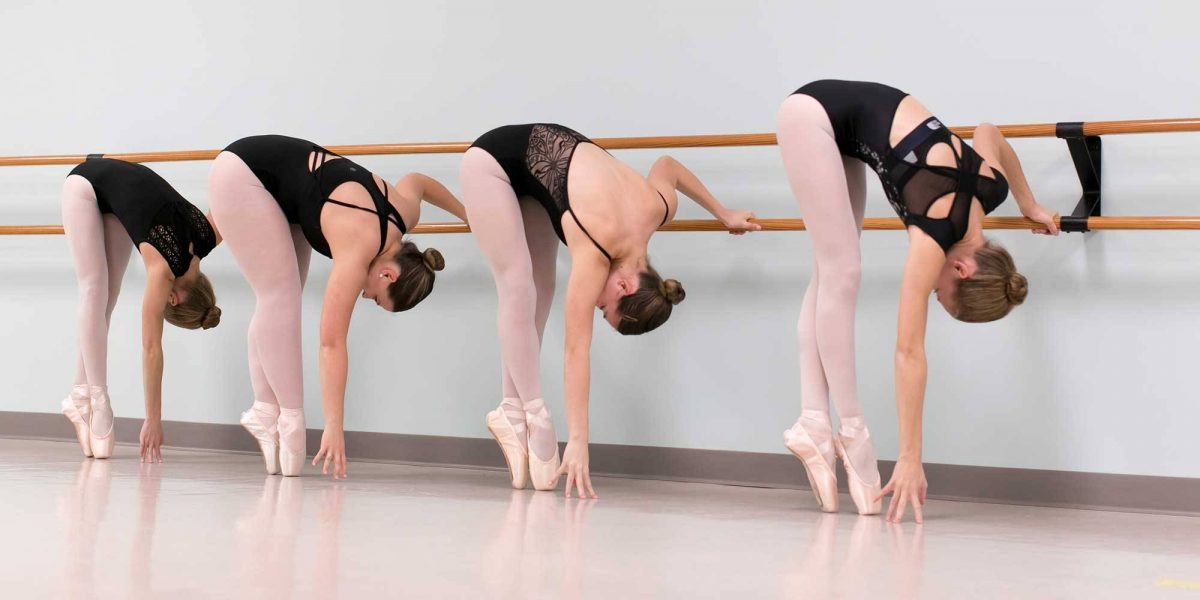 What is Pointe?
Dancing on pointe, is often an important goal in a ballerina's dance life. This type of dancing requires incredible strength of your child's legs and feet.
Pointe technique is one of the most recognizable and iconic elements of dancing ballet. Dancing on pointe is done with specifically designed shoes to support the dancer's weight with the feet fully extended.
Commitment to Pointe
If your child shows they are ready to begin pointe work, we require them to take ballet classes three times per week. This might seem excessive, but it is vital to continue to build your child's ballet technique, knowledge, and experience during their weekly ballet classes.
Pointe work will begin slowly and supervised to ensure your child is safe and develops their technique properly. At Debra Collier's School of Dance we start pointe students in a special technique class to gradually introduce their bodies to dancing en pointe.
Your child will learn how to manipulate new pointe shoes to properly execute each movement. If your child is only training once a week they won't have the strength they need to dance on pointe safely and successfully.
Another vital part of your child's commitment to pointe is properly preparing their shoes, sewing their elastics and ribbons, and tying their ribbons. At Debra Collier's School of Dance, we're here to teach your child how to take care of their pointe shoes.
Laura Rodriguez, manager of Standing Ovation Performance Apparel says, "Pointe shoe fit is very personalized. The fit depends on the proportions of the foot, how much the foot compresses when en pointe, the relative strength of the dancer's feet and legs, weight, and more. This is why it is so important to have your child's pointe shoes professionally fit."
Our staff will attend each student's first pointe shoe fitting to help guide them through the process.
Remember
Students should not begin pointe work until their feet are no longer growing rapidly;
A proper pointe program requires a student to train multiple times a week in order to gain the strength they need to correctly use pointe shoes; and
Our staff is always willing to answer any questions you or your student may have about advancing into a pointe class and pointe shoe fit and care.
Parents: Where To Start
Ensure your child's ballet training is with certified, experienced teachers.
Trust your child's dance training and development to their ballet instructor – we only have their best interests in mind!
If you have questions about your child's progress and interest in pointe work, ask their instructors. We're here to help you navigate the world of ballet with your child.
Jennifer O.
Mother
We love Debra Collier's School of Dance so much. My daughter has learned so much, not only about dance, but about life as well. She's grown so much since she started dancing there!  The teachers really care about her too!  It's like family to us!
More Information
Ages & Other Classes