If you're pregnant, trying to get pregnant, or have recently given birth, our newest pregnancy dance class: Dancing For Birth, is the best place for you! Dancing For Birth was created in 2001 and is the leading dance class for pregnant and new moms around the world.
We're excited to be offering this class to expectant and new mothers in the Warsaw, IN community. Dancing is a gentle, fun exercise most women can enjoy while pregnant, whether you're an experienced dancer or have never tried a dance class before.
This class is a way to connect with your body and your baby as you move. Many women have improved postpartum recovery and an easier birth experience because they regularly attend a Dancing For Birth class.
Our Instructor: Miss Kristina's Story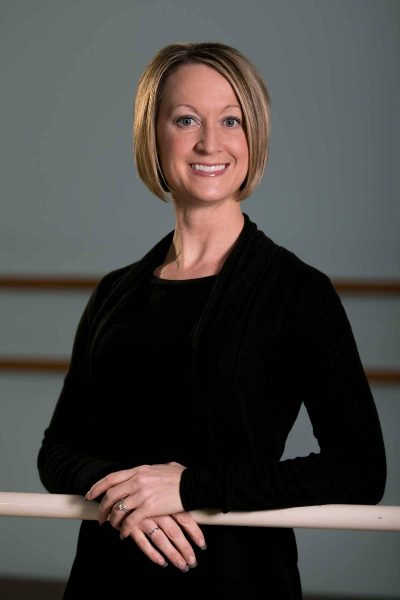 One of our dance instructors, Kristina Collier, had a life-changing experience when she gave birth and she decided she wanted to share that empowering experience with other women. Miss Kristina's midwife attended a Dancing For Birth session and shared that information with her. At the time she wasn't sure if she could add attending the training to her already busy schedule.
During her childbirth classes, her doula said something that made her realize she was more than a "patient". She was a strong, empowered woman.
"You are designed to have a baby. You are a strong and powerful woman. Your first intervention leads to more interventions."
Miss Kristina began to stop seeing herself as a medical patient simply because she was pregnant. She danced and taught dance classes up to three days before she gave birth to her daughter. Dancing helped her mentally and physically during her pregnancy and is what drove her to consider teaching our studio's Dancing For Birth class.
Specialized Training
In order to teach other new and expectant mothers the Dancing For Birth curriculum safely and effectively, Miss Kristina needed to complete training to uniquely qualify her to teach this type of class. She learned directly from Stephanie Larson, the founder of Dancing For Birth.
Miss Kristina's training included:
Introduction to Childbirth
Fetal Positioning
Stages of Birth
Understanding Birth Hormones
Pelvic Anatomy
Level 1 DFB™ Training Workshop
Level 2 DFB™ Training Workshop
Why You Should Try A Pregnancy Dance Class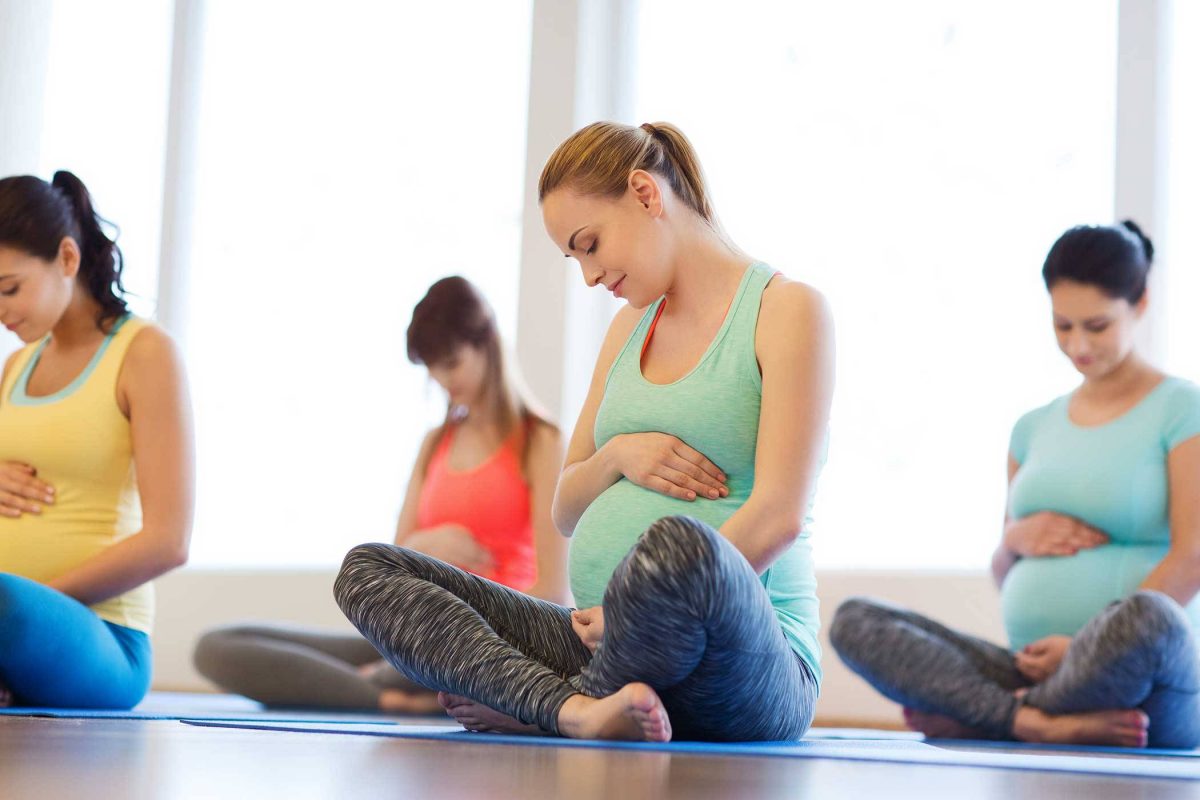 Women who are trying to get pregnant, women who are pregnant, and women who have recently given birth can all benefit from the type of dance we practice in this class.
Dancing For Birth class is designed to help make pregnancy, labor, delivery, postpartum recovery and healing easier for both mothers and babies.
5 Reasons To Dance While Pregnant
Regular dancing can reduce your stress by lowering your blood pressure and adrenaline levels.
It can help encourage labor to begin naturally by increasing the flow of oxytocin.
Self-confidence grows as you learn new ways to move your body, which translates to having confidence in your ability to labor and deliver your baby.
Thoughtfully designed dance movements encourage you to bond with your baby.
Dancing can help loosen your hips, widening your pelvic outlet to make delivery easier for both you and your baby.
Beyond the mental and physical health benefits, this pregnancy dance class will give you an opportunity to meet and connect with other local women. Dance class is a perfect way to make new friends and build community with other pregnant women and new mothers.
By encouraging a woman to dance during her birth, we empower her to actively participate and rejoice in her labor, to embrace her labor's unique rhythm and unfolding, to love her pregnant body, and to trust in her baby's and her own inner-knowledge of how to birth. The euphoria she experiences will spill over to infuse her parenting, and her life with joy.

– Stephanie Larson, Founder of Dancing For Birth
What To Expect During Pregnancy Dance Class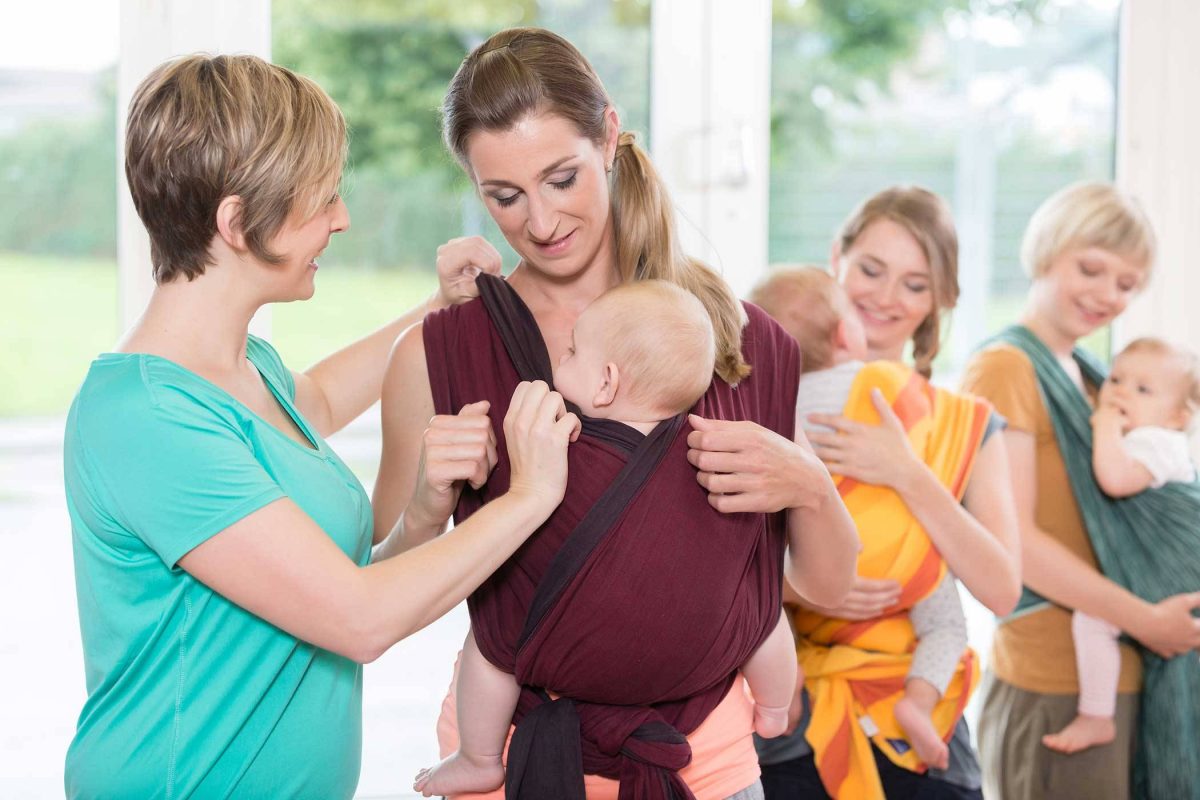 Each Dancing For Birth session will begin with a circle of inspirations, relaxation, and mindfulness. Next is a gentle warm-up, followed by learning a series of simple, easy to follow dance steps. The dance style we embrace during this type of class has Middle Eastern, Latin, Caribbean, and African origins. Class ends with time for stretching and strengthening, as well as affirmation and relaxation.
During class you can also learn techniques you can use to prepare for childbirth, along with natural ways to cope with pain. We also love having newborns in this class with us! After you give birth, keep attending Dancing For Birth and soothe your baby through the movement of dance while you wear them in a sling.
Take this opportunity to connect with your body and your baby and attend one of our Dancing For Birth sessions. Whether you're considering pregnancy, are currently pregnant, or recently gave birth, this class is designed for you!