One of the first things that comes to mind when you think of taking an adult dance class is that it can be a great form of cardiovascular exercise. While that's certainly true, there are many reasons adults should consider attending a regular dance class.
Enjoy Social Benefits
Dance classes for adults are a fantastic place to socialize and make new friends! As adults, it's often difficult to find time to meet new people. We're all busy with work, raising children, going to school, etc. By taking the time to try something new (like a dance class), you can make new friends who also enjoy dancing and reduce stress by interacting socially in a different way.
Boost Your Creativity
Dancing can be one of the best ways to express yourself creatively and even unlock new ideas you can use in your daily life. You can learn how to express your personality, emotions, and ideas through the art of dance as a new outlet for your creativity.
Improve Your Memory
Did you know that dancing can help improve your memory? Science shows that a variety of exercises like dance can help support the part of your brain that controls your memory. By learning new skills, routines, and movements, you challenge your brain to be flexible and remember new things!
Dance Away Your Stress
When you're dancing there's no space in your brain to stress out about day-to-day life. When you enter the dance studio you can leave your stress and worries at the door and simply enjoy your body's movement.
Become More Confident
Nothing boosts your self-esteem than learning something new. Every time you learn a new dance step, your confidence will rise. As you learn how to move your body in new ways, you can gain more respect and appreciation for your body and what you can accomplish.
Adult Dance Class Options
Attending dance class at our studio in Warsaw brings along with it social, creative, health, and mental health benefits. Whether you're new to dance or an experienced dancer, you can find a class to enjoy and learn something new with us!
Adult Ballet
These dance classes provide ballet instruction for every age group, whether you're a young adult or senior citizen. From first-time dancers to dancers with years of experience, our instructors can help you enjoy ballet at every level. Click here to learn more!
Adult Hip Hop
Love hip hop but have been intimidated by the thought of trying to learn complex dance moves? Our high-energy adult hip hop dance class offers a non-intimidating approach to learning. The choreography taught by our instructors is thoughtfully created so students of all backgrounds can enjoy hip hop! Click here to learn more!
Dancing For Birth
Our newest dance class is for women who want to experience the benefits of dancing before pregnancy, through pregnancy, as well as after birth with a baby secured in a sling or wrap. Join us for a positive, uplifting hour that will help improve your balance, reduce stress and tension, increase your stamina and flexibility and so much more. Click here to learn more!
Ballroom
You don't need to be part of a couple to attend and enjoy our ballroom dance class! We teach both individual dancers and couples at our dance studio. Group ballroom dance sessions are a fun way to socialize, meet new people, and learn how to dance. Click here to learn more!
Come Dance With Us!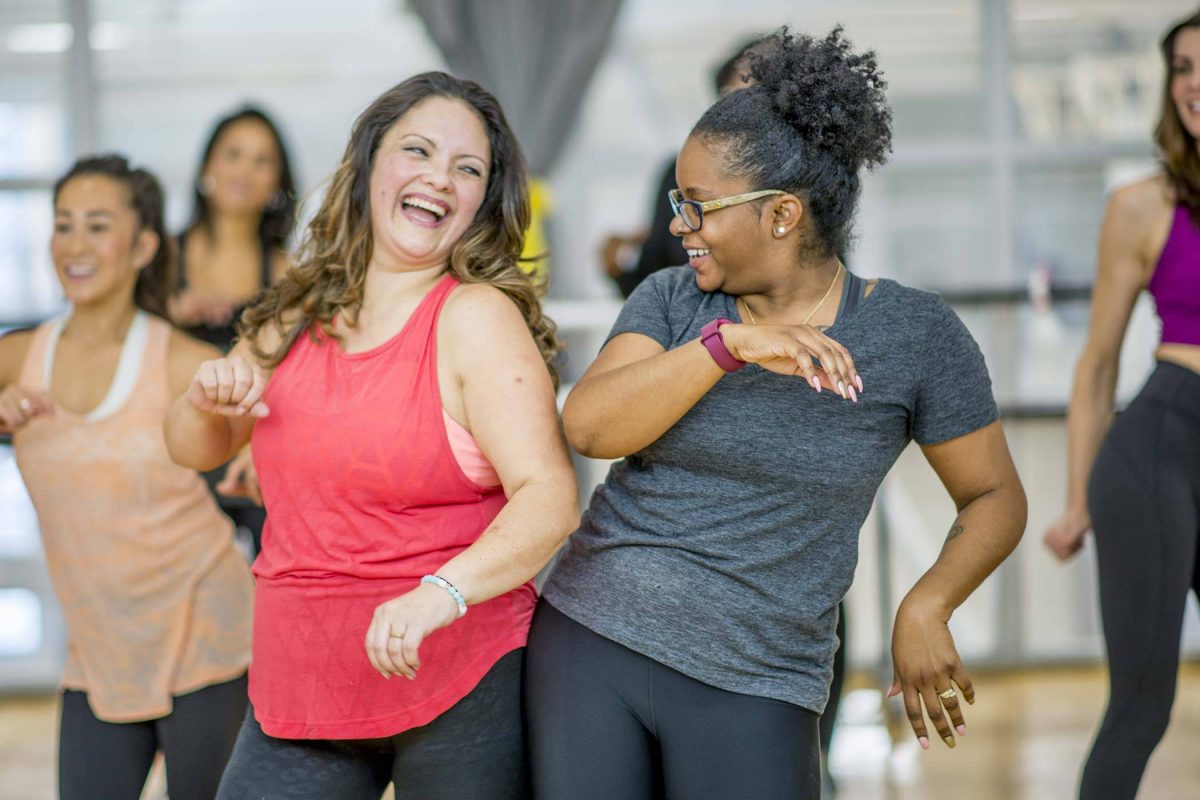 Dancing is a wonderful experience for people of all ages, and our adult dance classes allow you to stay active in a new way. At Debra Collier's School of Dance we offer a variety of classes ideal for adults. Click here to learn more
If you aren't sure which class is the right fit for you, give us a call so we can help you find the best option for your personal skills and interests.